These photos show a close view of the vasectomy incision site several days after a traditional bilateral vasectomy. This patient shows fairly normal levels of swelling and bruising
Contributor's comments
These were taken about two or three days after the procedure which was done in Dec 2009. It was a scalpel vasectomy and a segment of the vas was removed and metal clips put in (which I can palpate through my scrotum, it's creepy). Today the scars are each about an inch long. Both are pretty noticeable. I had significant surgical pain, although recovery wasn't bad at all. I did have pain during ejaculation for about seven months afterward.
Pictures
I'm restoring my foreskin, which accounts for the degree of skin coverage, although I think that edema from surgery may have contributed some to the appearance of my penis here.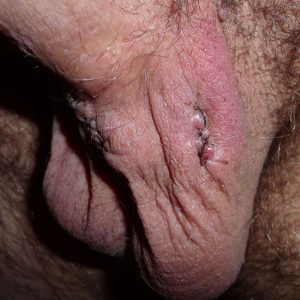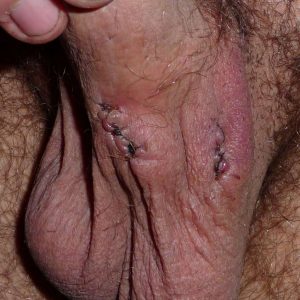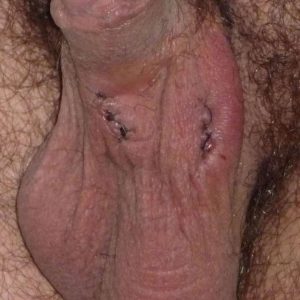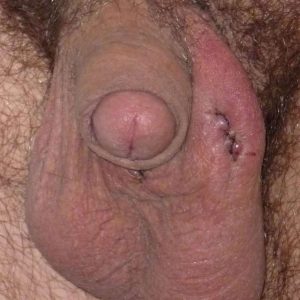 Many thanks to our contributor for submitting these pictures and allowing us to use them.