This collection of pictures show an abnormally high level of bruising after a vasectomy.
Thanks to our contributor for taking the time and effort to take, and send in such detailed photos, and thanks to Dr. Edward Karpman for his comments.
Day 3
I had a vasectomy performed under local anesthetic on Tuesday 3rd March 2009. The photo opposite shows the scrotum on day 3 post procedure. Note: My thumb is covering my penis in this photo. You can see the scar from the procedure in the upper right corner of my scrotum.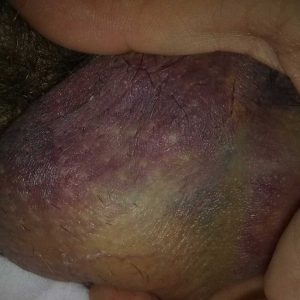 Day 5
The second photo shows the scrotum on day 5 of recovery. Is the amount of bruising something I should be worried about?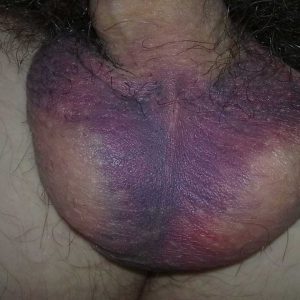 Dr. Karpman's comment
These pictures represent some greater than expected bruising after vasectomy. The bruising extends to the base of the penis and across both hemiscrotal areas. There seems to be minimal swelling which would suggest that the bruising is due to some bleeding in the skin layer and not a hematoma in the scrotum. The second picture demonstrates one of the incision sites that appears to be healing appropriately.
Day 7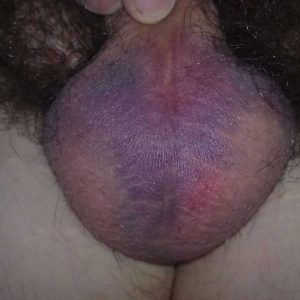 Day 9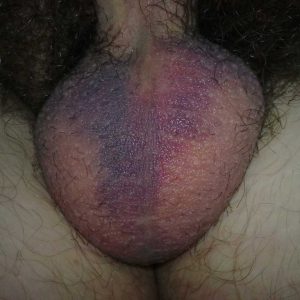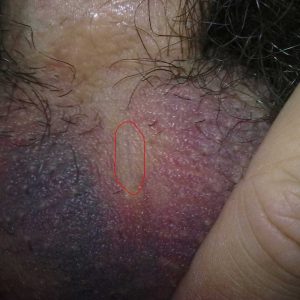 Day 11
Day 13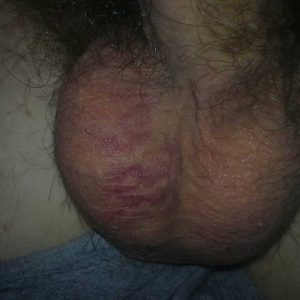 Day 16
These pictures were taken on day 16 and show the remnant of the scar. The bruising is almost fully cleared up.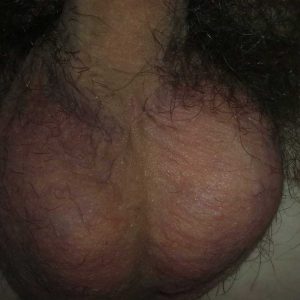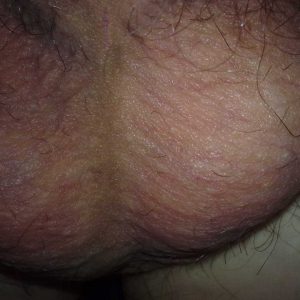 Many thanks to our contributor for submitting these pictures and allowing us to use them.