Contributor's comments
These pictures are on day four after the no-scalpel vasectomy procedure was completed. Significantly more swelling appeared the day before these pictures were taken after sitting at my desk all day on Monday. One side appeared enlarged but bruising was limited. At this time I still had some pain but it was manageable with ice packs and occasional Tylenol.
The following day the lump on the left got larger but the pain was about the same. Not knowing exactly what was going on, I decided that a visit back to the doctor made sense to have it checked out. The enlargement was diagnosed as a minor infection; treated with an antibiotic for 8 days.
On day two of the antibiotic, all swelling and pain was gone; full recovery & normal coloring came back to the scrotum. Four weeks and 20 ejaculations later, no sperm were found at testing.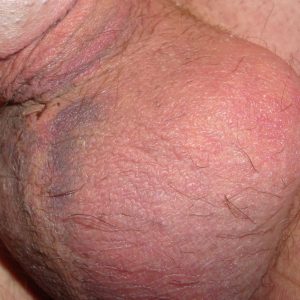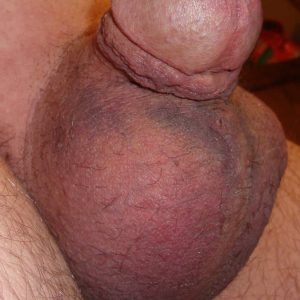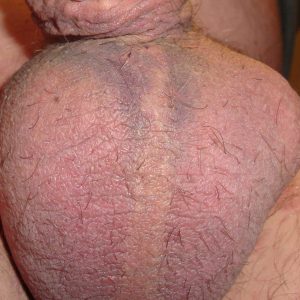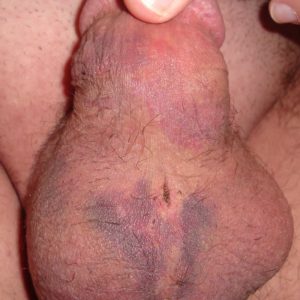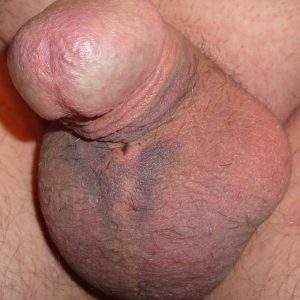 Many thanks to our contributor for submitting these pictures and allowing us to use them.